Identity Verification
We use the latest AI technologies to streamline onboarding for your customers. Get to know your customers easily and thoroughly with AI-based recognition tools for digital identity verification complemented with human review. Ensuring regulatory AML compliance with the latest KYC, GDPR and AML guidelines has never been easier.
Contact Us
Digital ID Verification Options For Your Needs
A Holistic Approach to
Regulatory Compliance
Verify 10,000+ Documents
We're accepting 10,000+ documents, so wherever your clients are, we've got you covered.
Global Databases and Registries
Automatically check validity and other data with international and local registries.
Over 95% Accuracy for Biometrics Checks
Automate and speed up ID verification process with biometric technology that accurately compares its selfie with stored biometric data.
99,8% Verification Accuracy
Combine various technologies, registry checks and KYC specialist input to ensure the highest degree of verification accuracy.
Easier KYC Process for Everyone
Make your onboarding easier and more appealing for your customers with the power of AI. Use optical character recognition to save unnecessary form filling and advanced technologies to match biometric face data with the provided document. Double-check with a number of registries to ensure that all the provided data is correct in a matter of seconds.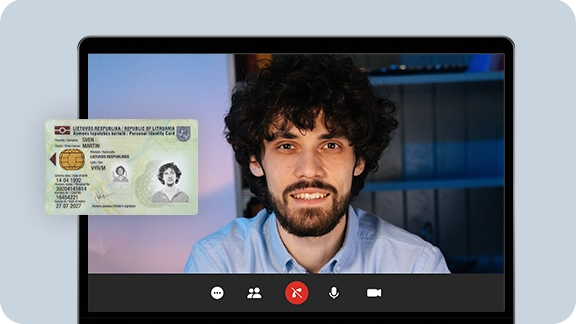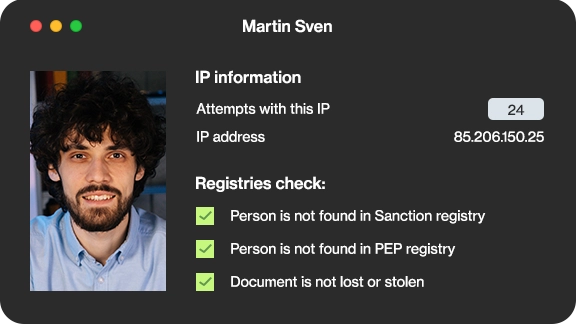 360 Degree Overview of
Your Customers
During the initial ID checks, your potential client's background and identity documents are analysed. AI quickly runs through its IP address and where its email was used previously. These checks are followed by sanctions, politically exposed persons, and adverse media screenings. All of this paints a complete picture of your potential client, allowing you to evaluate any suspicious activity and minimise the risk of identity fraud.
Four Eyes Principle
Our system relies on machine learning to detect spoofing attempts and confirm matches between IDs and users' faces. That said, it doesn't give the wheel to AI without supervision. The KYC specialist always adds a final confirmation ensuring that everything is in check.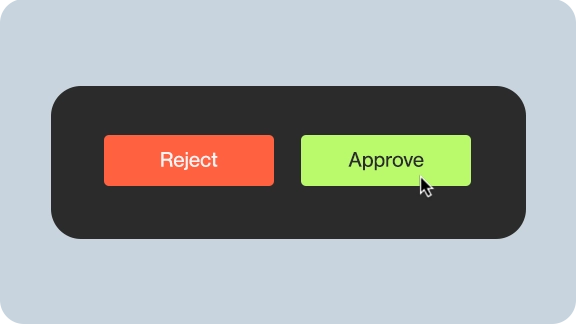 Build Your Own Process With
Background Check
E-Mail Risk Scoring
Sanctions Screening
PEP Screening
Negative Media Screening
Registry Screening
Proof Of Address
Geolocation
IP scoring
Document Verification
OCR
Spoofing Detection
Biometric Confirmation
Facial Verification
Biometric Face Comparison
Why Clients Trust Ondato
Ooredoo
Telecommunication
OnlyFans
Internet content subscription services
Compensa
Insurance
Mindaugas Gaulia
Head of Compliance at kevin.
SME Bank
Banking industry
SEB
Banking industry
General Financing
Banking industry
Fjord Bank
Banking industry
SAVY
Loan services
CREDITINFO
Financial services
NFT ventures
Financial services
Profitus
Crowdfunding
Citybee
Sharing economy
Choise
Crypto industry
Tonybet
Gambling
Identity verification can be quite expensive. We have estimated that big banks in Germany, the Netherlands, France, and Switzerland spend an average of 5.7 million on KYC processes each year. However, 74% of these costs are dedicated to labour which can be cut down on with an automated IDV process.
This all depends on the process and system your IDV provider uses. Where automated processes can usually be done in a few minutes or hours, manual processes might take a few days or even weeks.
The accuracy of IDV, of course, depends on the methods used. With Ondato's software, we can currently boost a 99.8% accuracy.
This all depends on regulations but the most common requirements include a governmental ID and a selfie picture captured at the time of the verification process.
Identity verification is a legal requirement for money laundering prevention and combating terrorist financing. This is needed to prevent financial crime as well as protect the company's reputation and avoid anti-money laundering fines.
Identity verification is the process of confirming or denying that a claimed identity is correct by comparing credentials such as biometric data, ID documents and more of a person.
Digital ID Verification Options For Your Needs