Secure Remote Meetings
Keep your remote online meetings from intruders. Only the designated guests will be able to enter the virtual room, giving you better control of its participants and allowing you to share confidential information.
Get in Touch
Keep Remote Meetings Secure
The Secure Remote Meetings tool allows you to organize virtual meetings in which every participant has to verify their identity before being allowed in. This creates a higher entry bar, making it much more difficult for uninvited guests to find their way into a confidential video call. Users get several options for authentication methods, including E-Signature, Biometric, and other identification options.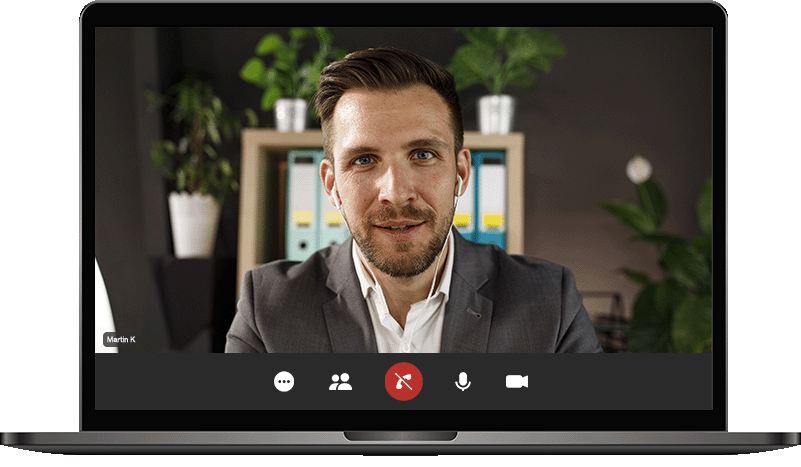 Compatible with Most Videoconferencing Platforms
Doesn't Require Additional Software
Highly Secure Video Calls
Multiple Authentication Credentials Supported
How Does It Work?
1
The user adds a shareable meeting URL on the administration panel to redirect the user after identification.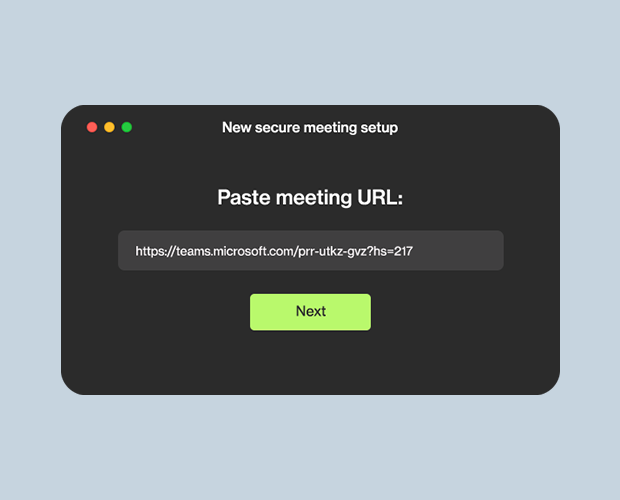 2
The user adds personal codes that are allowed to join the meeting after the identification
3
The unique Ondato URL is sent to the meeting participants, where they are guided through IDV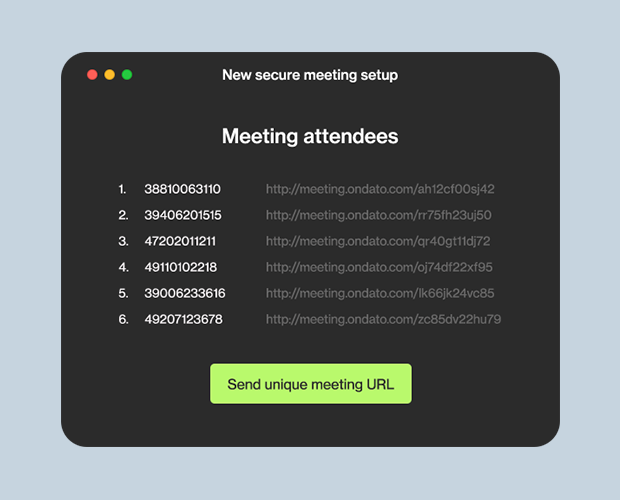 4
Successfully authenticated users are redirected to the meeting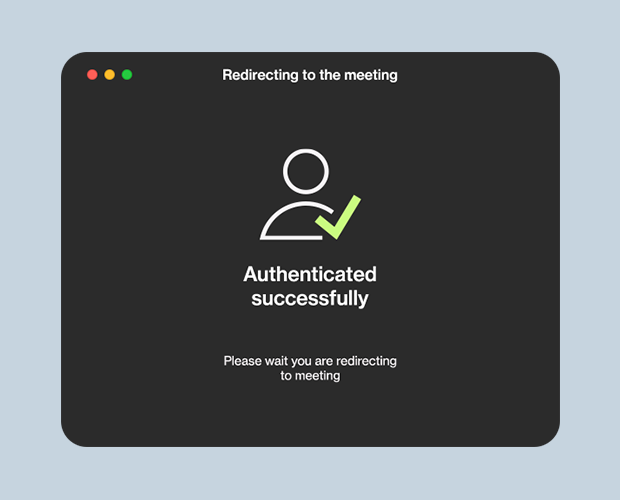 100% White-Labeled
Ready-Made and Fast IT Integration
Cross-Device Functionality
Supports All Major Browsers and Devices
Translation of Processes into Any Language
Why Clients Trust Ondato
Ooredoo
Telecommunication
OnlyFans
Internet content subscription services
Compensa
Insurance
Mindaugas Gaulia
Head of Compliance at kevin.
SME Bank
Banking industry
STEX
Crypto industry
SEB
Banking industry
General Financing
Banking industry
Fjord Bank
Banking industry
SAVY
Loan services
CREDITINFO
Financial services
NFT ventures
Financial services
Profitus
Crowdfunding
Citybee
Sharing economy
Choise
Crypto industry
Tonybet
Gambling
Explore And Incorporate More Options