Virtual Branch
The virtual branch is a feature that allows remote services while preserving personal interaction with your clients and mitigating security and compliance risks. Virtual branches contain all of the communication tools housed in an app or other digital platform. They allow you to elevate your remote services experience while avoiding security and compliance risks.
GET A FREE DEMO
The benefits of providing
remote services
Increase your
customer satisfaction
Personalize your customer services to serve your clients faster and more efficiently. Give your customers easy access to their banking on-demand, from any device.
Don't lose
the human element
By implementing a remote access solution, your customers will be provided with the same level of service they'd expect if they came into your physical branch.
Ensure even
workloads
Balance tasks across branches by servicing customers from any location virtually. Streamline the process of allocating work between various departments and allow employees to manage their time more efficiently.
Choose an omnichannel
approach
Hybridize the physical and virtual worlds by installing virtual booths at branch locations allowing representatives to meet clients from remote locations.
Real-time video conversations
Connect with your customers in real-time through video calls. Ensure satisfactory customer service while maintaining an excellent user experience.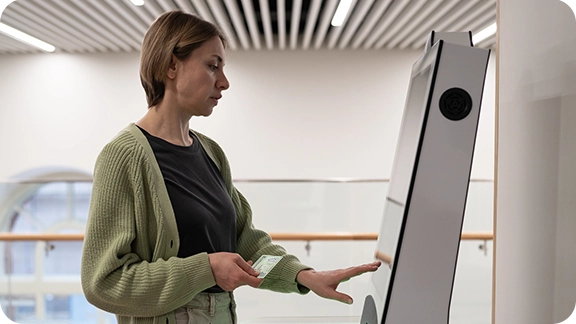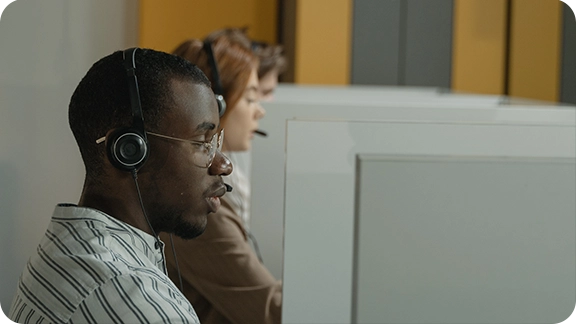 Streamlined and efficient
use of resources
Reduce waiting lines at physical branches by virtually migrating available agents. Our technology combines digital and physical services to balance the workload and eliminate the need to relocate team members.
The only solution you will need
A virtual branch can fully integrate your internal processes while also offering online customer service. It can be powered by identity verification, authentication, document signing, and other solutions.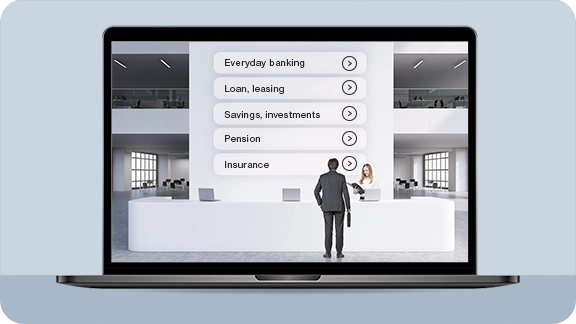 Why Clients Trust Ondato
Ooredoo
Telecommunication
OnlyFans
Internet content subscription services
Compensa
Insurance
Mindaugas Gaulia
Head of Compliance at kevin.
SME Bank
Banking industry
SEB
Banking industry
General Financing
Banking industry
Fjord Bank
Banking industry
SAVY
Loan services
CREDITINFO
Financial services
NFT ventures
Financial services
Profitus
Crowdfunding
Citybee
Sharing economy
Choise
Crypto industry
Tonybet
Gambling