SMS Signature
Signing documents remotely have never been easier. Effortlessly sign legally binding documents with a simple SMS message.
Get in Touch
Sign Any Document Online
Users that are signed up and passed identity authentication can be offered to sign documents accept services or plans via SMS. Users can provide a phone number to receive a six-digit PIN code and enter it on the requested field, signing a document. It's a simple but secure method to digitally sign documents without installing proprietary applications or extensive knowledge of cryptography.
Doesn't Require Additional Software
Easy-To-Use Document Signing
Secure against Hackers
Process Logs
How Does It Work?
1
The user sign in to the platform and verifies its identity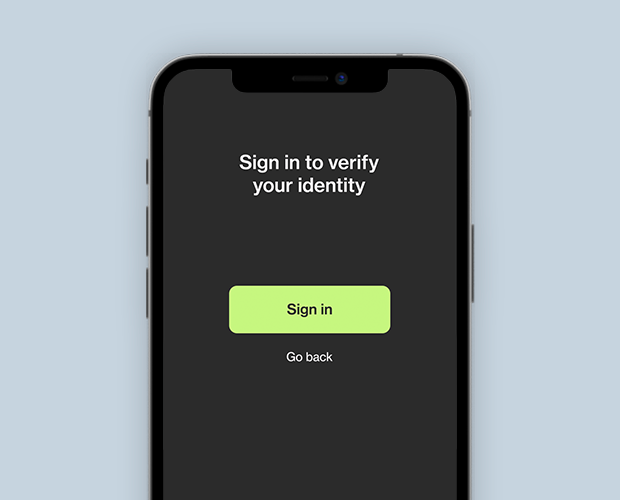 2
After successful identification, the user can initiate documents signing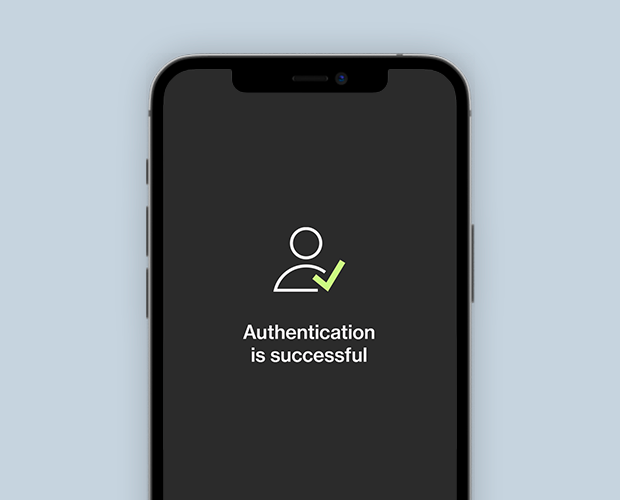 3
A written document is presented to a customer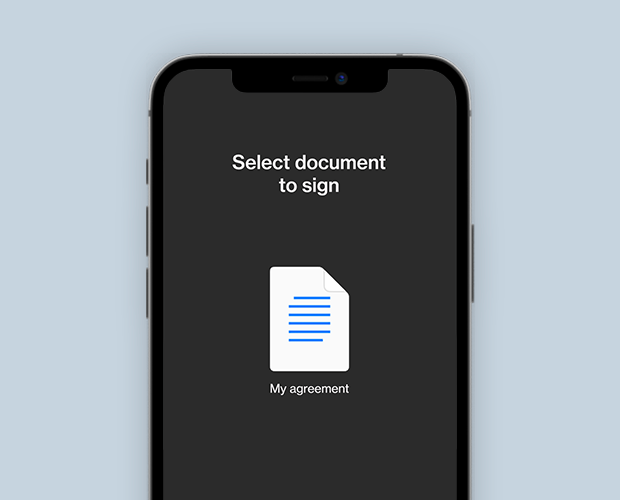 4
After inspecting the document, a user enters its phone number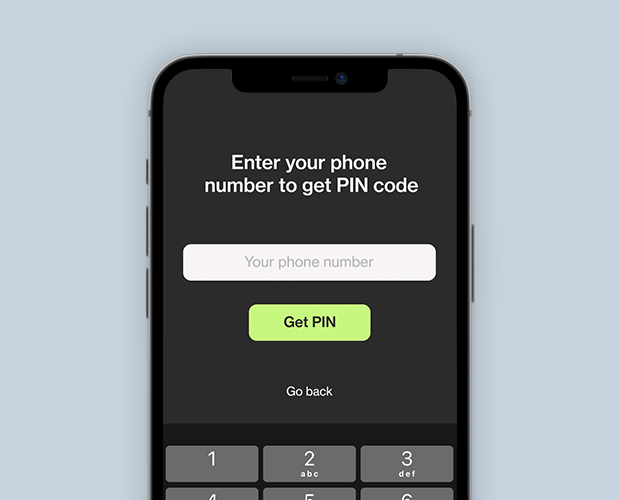 5
The phone receives a message of a PIN that a user should enter in the requested field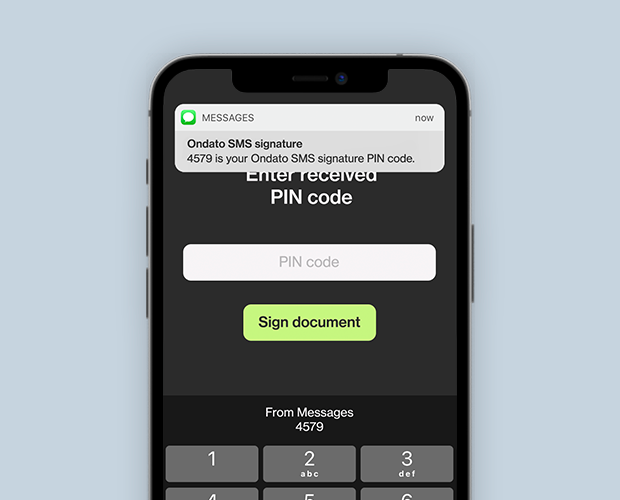 6
Document is signed after entering the correct PIN code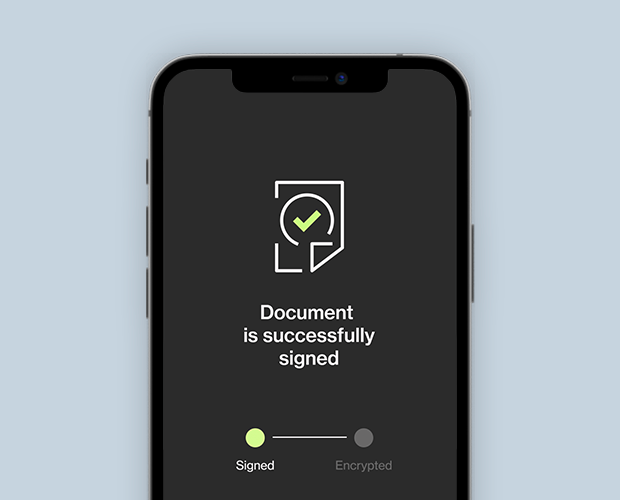 7
The whole process is encrypted, and its logs recorded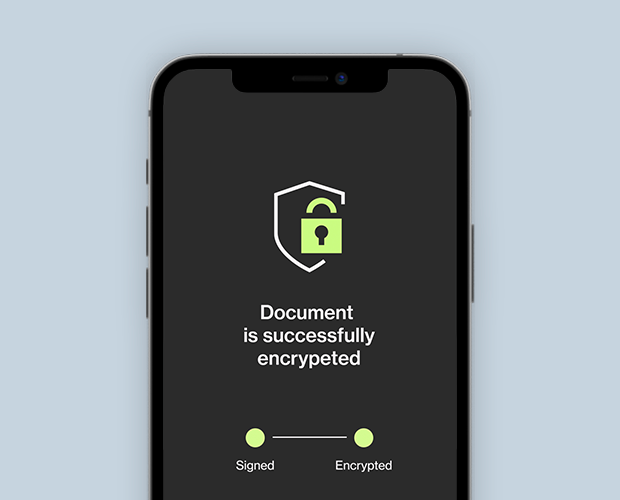 100% White-Labeled
Ready-Made and Fast It Integration
Cross-Device Functionality
Supports All Major Browsers and Devices
Process Translation into Any Language Available
The Ondato KYC solution is a fantastic tool that we always rely on! It simplifies the client onboarding process and lowers our operational costs. The team is quick to respond and eager to hear any concerns or suggestions. Also, they update their tools frequently, so you're always satisfied with their quality of service. We're happy to partner with a great organisation that goes above and beyond for its clients.
As fully digital bank for SMEs, we have been working with Ondato since the beginning. We are happy to have a reliable and professional partner for our client's identification services and bank customer on-boarding journey. Ondato enables us to provide fast and seamless application process for EU member citizens and services to our clients.
Automated identity verification tool has significantly expanded the limits of our onboarding process while at the same time minimizing all operational costs and saving us a lot of headaches. With Ondato, we can finally be certain that all of our incoming customers are of permitted age and that there will be no unwanted legal or financial surprises.
Secure identity check, verification and onboarding is one of the cornerstones for digital services and society in general, during the Lighthouse program Ondato has shown their excellence in developing a real solution tackling this problem.
Ondato KYC solution allowed us to simplify the client's onboarding process and reduced our operational costs. It was the simplest and fastest integration that we have ever seen, thanks to advising and to the great support of Ondato team.
Personal data is a core area we work with, so we had three main requirements from Ondato - bank-level security, compliance with GDPR and other international data protection laws and global database coverage. We have got ourselves a very convenient and tailor-made solution.
We started to cooperate with Ondato three years ago. We needed an easy to integrate one-stop-shop solution in order to evaluate customers financial information. Budget and timing were very strict, and they just nailed it.
By taking advantage of good feedback and working their a***s off, The team at Ondato has made big strides in a short time period. They were able to transition from a fairly basic consumer facing product to a complex business solution that is of high interest to financial institutions and global payments companies.
As a specialized online loan bank operating exclusively on the Internet, Ondato has enabled us to work with clients who do not have qualified e. signatures and this has helped us to significantly expand the customer base, increase sales and fulfill its vision of a full-digital bank without paper documents.
Ondato is a trusted and valued business partner. Their market leading age and identity verification technology is a key element of OnlyFans safety controls. We enjoy the close working relationship we have with their team and we know that they value our feedback and reflect this in their product roadmap.
Explore And Incorporate More Options