Automated Business Onboarding
Fully automated business representative document verification that saves everyone's time. Confirm your identity, provide the business code, and our solution will go through all the related data grabbing the rest from various registries and other sources. It's a one-stop solution for all your legal entity onboarding needs.
GET A FREE DEMO
Universal Data Coverage
Our intelligent solutions enquire numerous registries about all the necessary legal information. The tool quickly retrieves company registry statements, financial information, ultimate beneficiary owner, and other relevant data. This gives you a complete picture of the legal entity you're dealing with.
Automated Shareholders Checks
Instantly evaluate the company's ownership structure and reveal its ultimate beneficial owners. Collect the important pieces of information and ensure regulatory compliance and transparency.
Pre-fills KYB Forms
Quickly put the gathered data to use, automatically filling out KYB forms, making a template for a contract that can be signed in one of the officially recognized methods.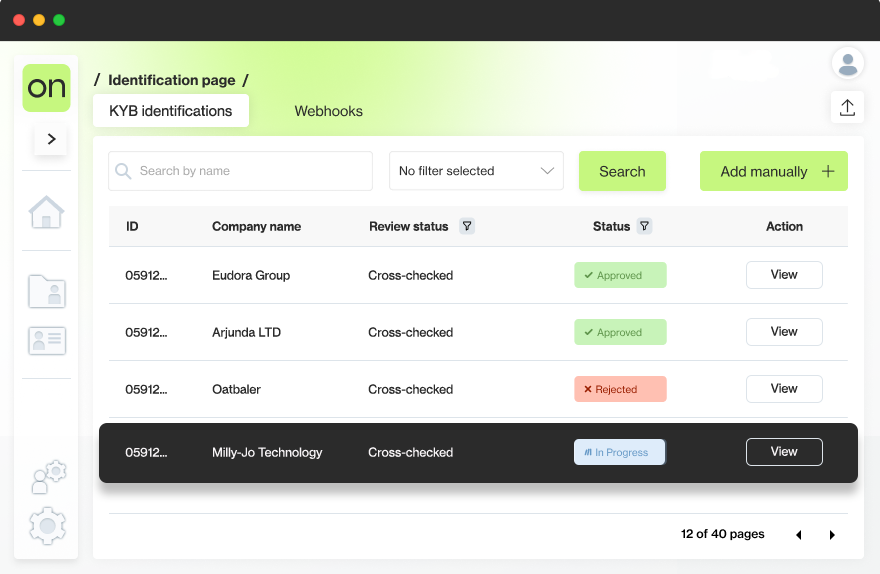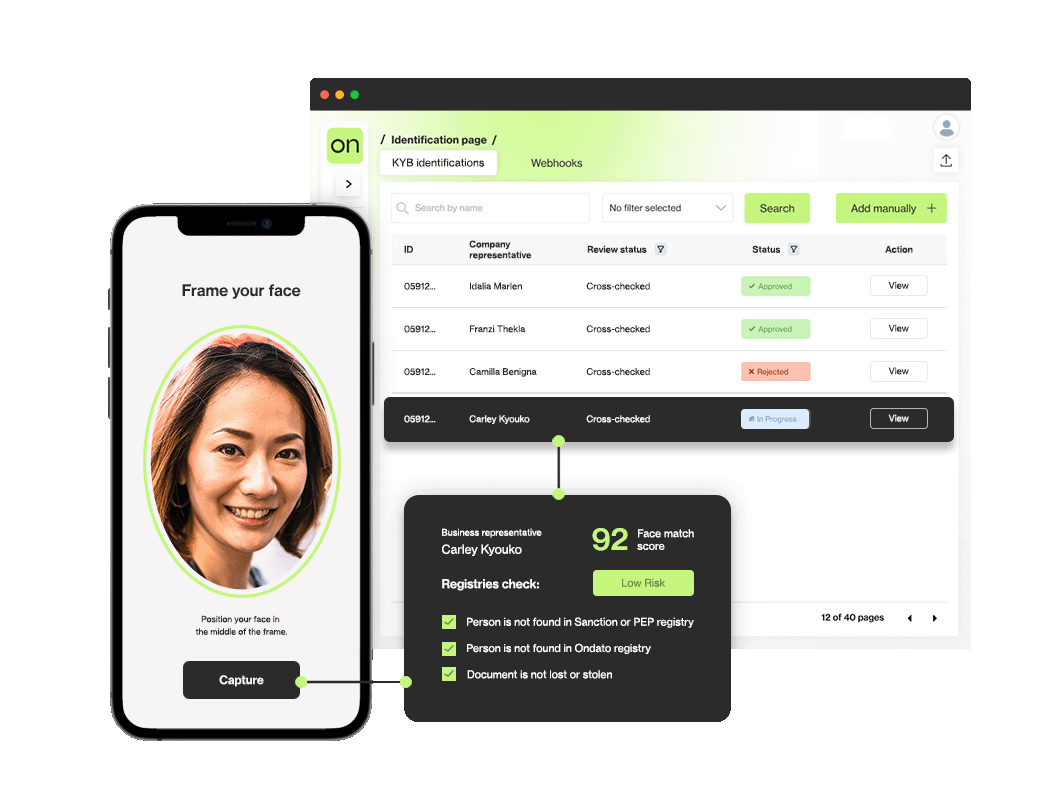 Business Representatives Checks
Business representatives can provide the required documents and ID with our system, simultaneously picking up the data. From the rights to represent to spoofing checks, the process ensures that all the provided data is genuine before giving any confirmations.
ID Spoofing Checks
Fake IDs aren't going to work. Each is checked through numerous alteration filters cross-referencing registries.
Registry Confirmations
Quickly find out whether the document is valid and isn't altered in any way with local and international registry checks.
Speed
Cut the time that business representative has to spend onboarding. Get every bit of required data quickly.
Productivity
Cut the costs and maintenance of your workflow instantly with the data tools that confidently confirm your client's identity.
Safety
Rely on the synthesis between the machine and human specialist. Let the AI automate forms, captures, and indicates suspicious moments for a specialist to double-check.
Ease-of-use
Boost your conversion rates with UX, created to make your client's experience as frustration-free as it's possible. Even if you run into any problems, be able to reroute verification progress to another device.
Next-Gen KYC Compliance
Management
Build Your Own Process
Mix and match our modules to create the perfect solution for your problems. Adapt the software to your unique business case, not the other way around.
Integrate with Customer Data Platforms
All our modules can be seamlessly integrated into customer data platforms. There you can manage cases and monitor customer actions after they've onboarded.
Flexibility Meets Innovation
Consistent with Your Branding
Reskin your verification UI the way you want it to look. We'll make sure that it aligns with your branding and tone.
Open Integration
Use our solution without IT integration or add REST API or Mobile SDK to your existing components.
Customized Forms
Customize our forms to your unique business case, and capture all the data you need.
Real-Time Adjustments
Scale up or scale down at will. With Ondato you can create the optimal solution to the most pressing KYC issues.
Process
1
Company representative ID check
The company representative takes a selfie and provides pictures of both sides of its ID document. Ondato system automatically detects and verifies the identity of a person.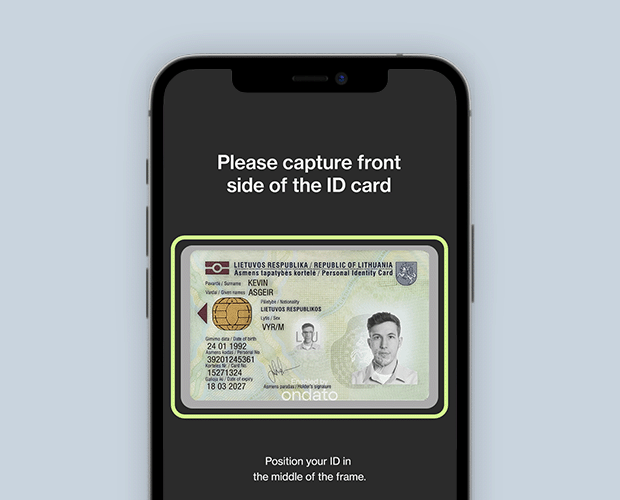 2
Triple matching
When the initial checks return no errors, the biometrical data is scanned, establishing a trust link between the representative's face, its biometrical data, and the business in question.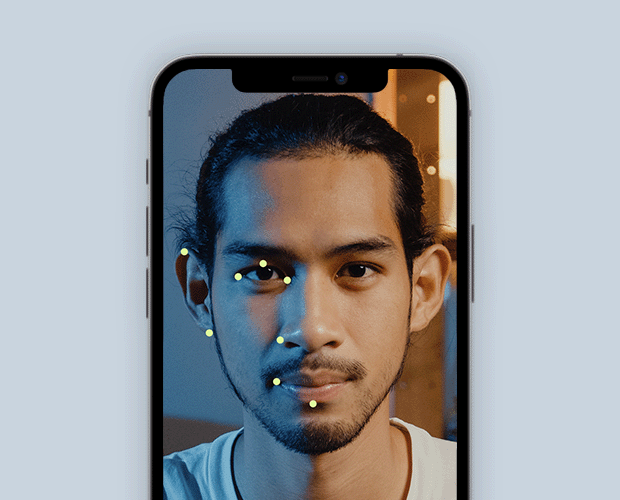 3
Wrapping up
Ondato's intelligent solution enquires company registries for legal entity information, gathering company registry statements, financials, and structure.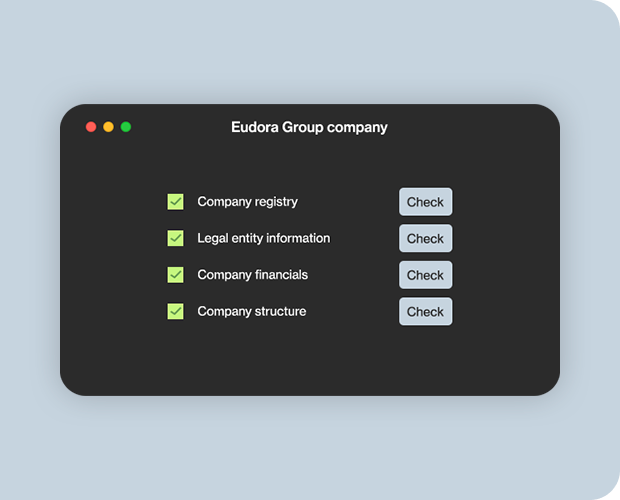 4
Representative and business verification
If all the provided data return no errors, human KYC specialists analyses all the gathered data and give its final approval to pass or deny the verification request.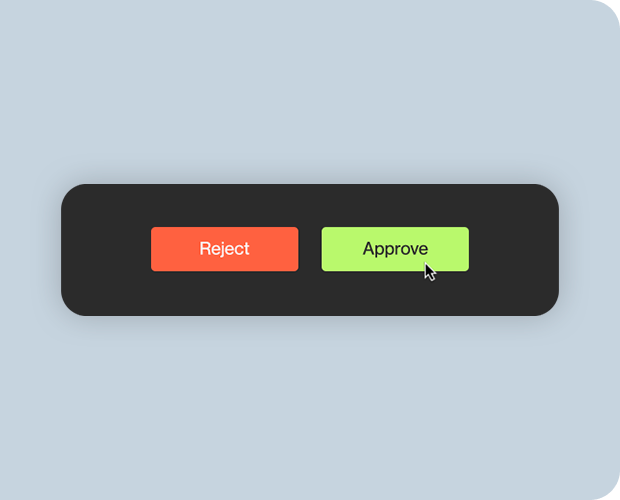 Why Clients Trust Ondato
Ooredoo
Telecommunication
OnlyFans
Internet content subscription services
Compensa
Insurance
Mindaugas Gaulia
Head of Compliance at kevin.
SME Bank
Banking industry
STEX
Crypto industry
SEB
Banking industry
General Financing
Banking industry
Fjord Bank
Banking industry
SAVY
Loan services
CREDITINFO
Financial services
NFT ventures
Financial services
Profitus
Crowdfunding
Citybee
Sharing economy
Choise
Crypto industry
Tonybet
Gambling