NFC Identity Verification
A new identity verification method that's making the process much smoother for customers. Simple, quick and considered to be one of the safest IDV processes out there.
Request a demo
The modern method of KYC compliance
NFC technology isn't as rare as some might believe. NFC readers can be found on most modern phones. One press of the passport or ID card to the customer's phone, and our system has all the necessary information to confirm the legitimacy of the identity documents. This makes NFC verification accessible, efficient and quick for most potential customers.
ID verification anywhere
All your customers need is a phone and their documents. The KYC procedure can be performed anywhere at their convenience.
Registry checks
As with all of our IDV methods, the document is immediately checked against international registries to ensure it is valid.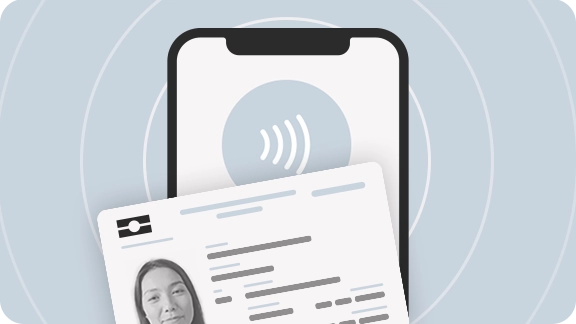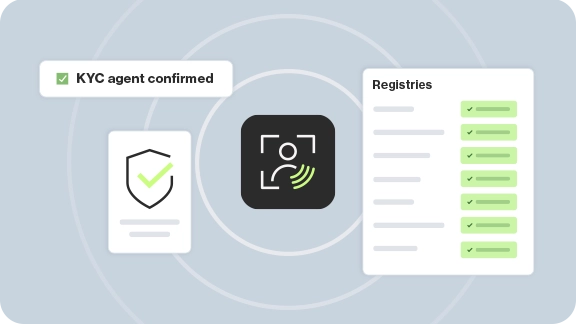 Security at the forefront
As NFC technology is still relatively new, there are currently no known ways to tamper with it. Additionally, Ondato has compiled numerous ID registries and offers KYC agents for additional confirmation. This means the identity documents overgo three distinct and secure checks before confirmation. False positives are much lower, and scammers cannot get through the system.
Easy falsification checks
NFC chips cannot be tampered with. Therefore any documents with fake information will immediately be recognized.
Biometrics and NFC
Facial recognition combined with NFC ensures the process is as accurate as possible, minimizing false negatives.
Speed
Speeds up the customer verification process, which helps retain potential customers past onboarding.
Security
As of now, there is no known method to tamper with the NFC chip. This makes falsifying documents almost impossible.
Simplicity
Removes the need for manual information input, as simple as tapping a document against a phone.
Fraud prevention
NFC-based verification can easily detect any forged documents in real-time. Saves time for you and your clients.
Next-Gen KYC Compliance
Management
Build Your Own Process
Mix and match our modules to create the perfect solution for your problems. Adapt the software to your unique business case, not the other way around.
Integrate with Customer Data Platforms
All our modules can be seamlessly integrated into customer data platforms. There you can manage cases and monitor customer actions after they've onboarded.
Flexibility Meets Innovation
Consistent with Your Branding
Reskin your verification UI the way you want it to look. We'll make sure that it aligns with your branding and tone.
Open Integration
Use our solution without IT integration or add REST API or Mobile SDK to your existing components.
Customized Forms
Customize our forms to your unique business case, and capture all the data you need.
Real-Time Adjustments
Scale up or scale down at will. With Ondato you can create the optimal solution to the most pressing KYC issues.
Process
1
Identity document confirmation
The user takes a picture of the front and back of their document. This uploads the document to our cloud. This allows our AI to use various spoofing detection checks.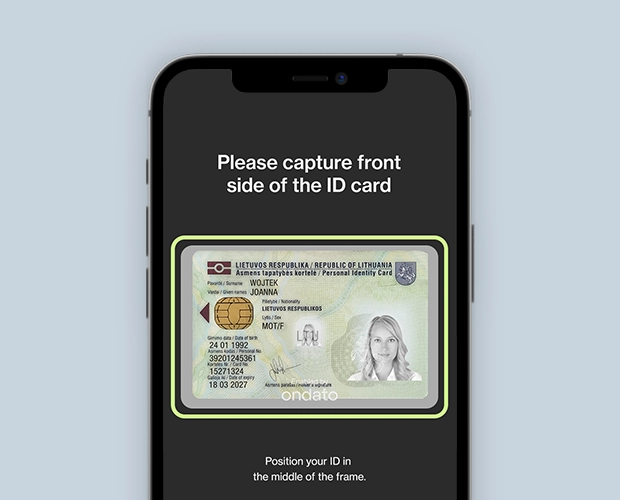 2
NFC data capture
The user uses the NFC reader on their phone to read the document. Our system can immediately catch any falsified documents due to registry checks and NFC chip protection.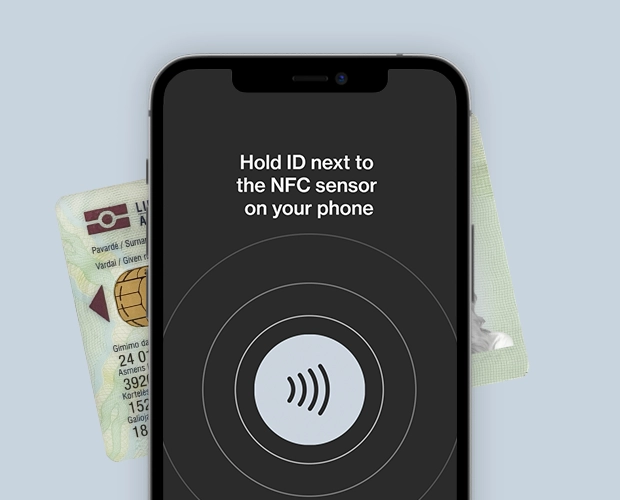 3
Facial recognition
The user takes a picture of themselves. Every check starts with a spoofing check. Once we confirm the picture isn't fake, both pictures are compared to confirm a match.
4
Finishing touches
The user is done with the process. All the data is sent to our system for final confirmation and any additional steps your business may need.
Other Identification Options
Why Clients Trust Ondato
Ooredoo
Telecommunication
OnlyFans
Internet content subscription services
Compensa
Insurance
Mindaugas Gaulia
Head of Compliance at kevin.
SME Bank
Banking industry
STEX
Crypto industry
SEB
Banking industry
General Financing
Banking industry
Fjord Bank
Banking industry
SAVY
Loan services
CREDITINFO
Financial services
NFT ventures
Financial services
Profitus
Crowdfunding
Citybee
Sharing economy
Choise
Crypto industry
Tonybet
Gambling